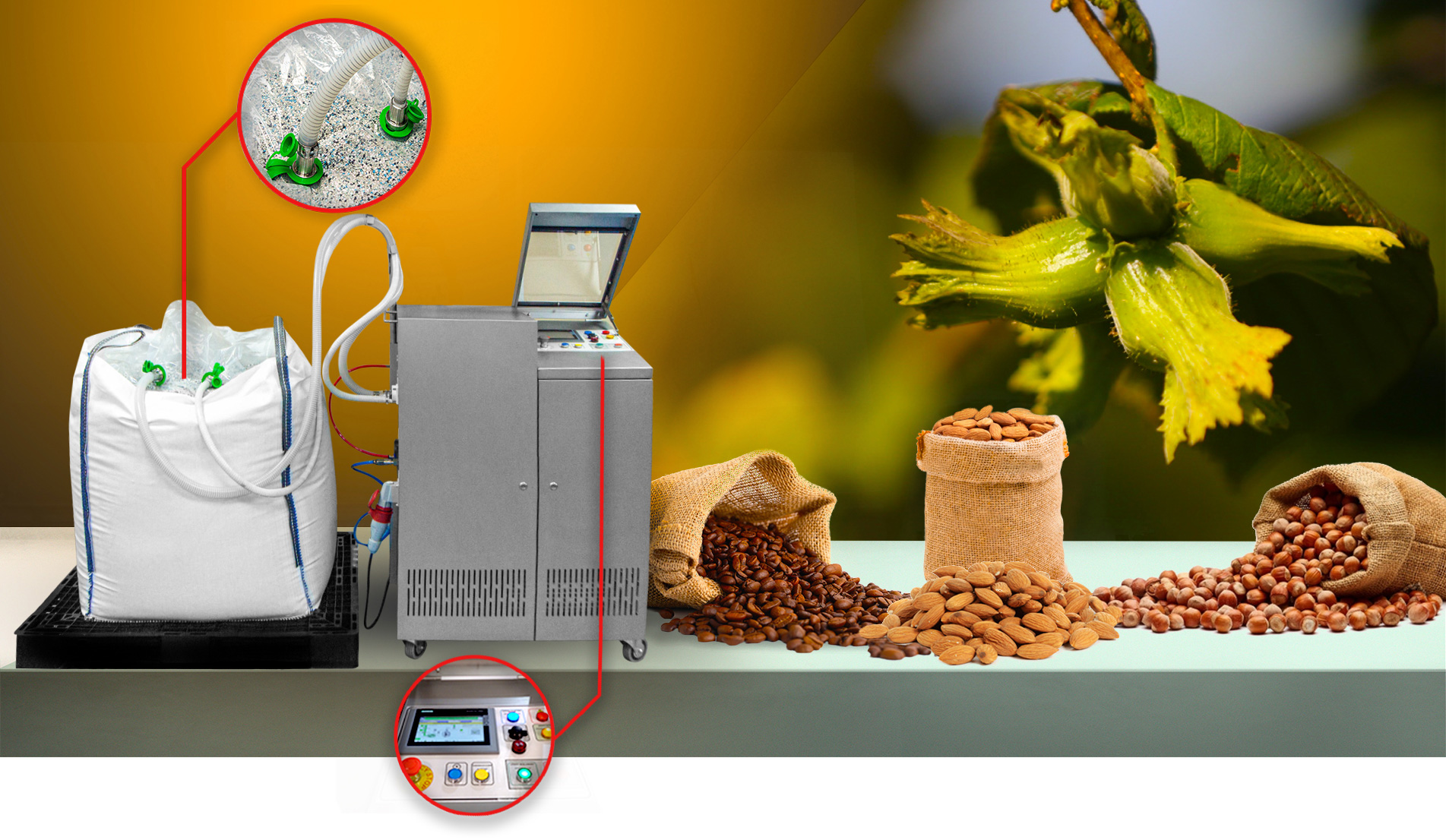 Modified Atmosphere Packaging
BIO Conservation System of products under modified atmosphere condition
What is Modified Atmosphere Packaging ?
Unlike conventional vacuum process, Modified Atmosphere Packaging offers you to design your very own atmosphere for your product by adjusting oxygen level vs inert gas content in the packaging for maximum benefit.

It is a proven technology that keeps the products fresh, preserves the aromas, color, helps to maintain natural structure and extends shelf life without using any chemicals.

It is a continuous process, that exchange residual oxygen inside packaging by an alternative inert gas or gas mix to protect and improve reactive properties of filled product.

It prevents any kind of microbial, enzymatic and physical detoriation of the filled product, protects the product from insects, harmful bacteria and moulds and keep it as fresh as it was in the first day of packaging.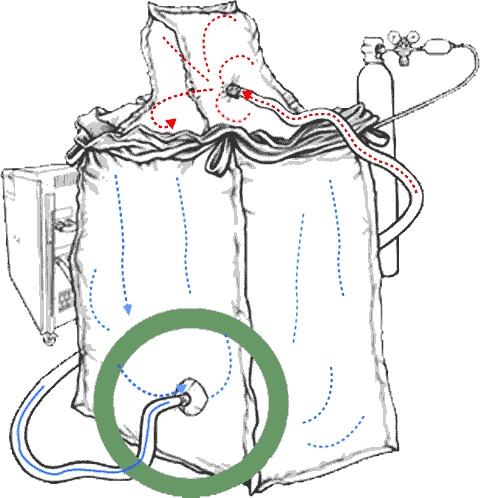 What Are The Benefits Of MOB?
Extended shelf life
Depending on the product, it is possible to extend shelf life up to targeted time.
Minimisation of waste
- Greater shelf life brings controlled stock management and reduced waste together.
- One main component of conservation process is barrier liners. MOB does not require thick barrier liners like conventional vacuum liners. Better quality with thinner material, eventually with less waste material is achieved..
High quality
Stable condition achieved inside packaging with MOB process prevents environmental conditions to effect the product. Quality stays constant at superior level until the end of its shelf life.
Hygienic
No bacteria, mold or pest growth is possible! MOB is a perfect shield for your products.
Cost friendly
No cold chambers for warehousing is required at end-users. MOB isolates the product from environmental conditions until the end of targeted shelf life.
User friendly operation
MOB process machine is an user friendly device that requires basic training to start with. Once the machine is set for your needs, no extra adjustment is required!
Safer
It is a safer process compared to conventional vacuum process because, continuous MOB cycle prevents excess tension on surface and weldings of liner. MOB processed FIBCs leave machine at a relaxed stage ready for safe transport and warehousing.